L-AOWD® : Locards - Advanced Organic Waste Digester
Locards Ltd have developed an alternative for the disposal of controlled drugs, narcotics and pharmaceuticals. The L-AOWD® : Locards - Advanced Organic Waste Digester uses aerobic digestion by thermophilic bacteria to totally destroy and denature any drug or pharmaceutical substance in an environmentally friendly and ethical manner.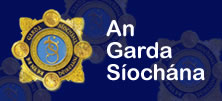 Why L-AOWD® instead of high temperature incineration or other disposal options?
Our aerobic process is simpler - reducing installation and operating costs.
Immediate on-site processing improves the working environment.
Volume reductions are significant.
Our machines can easily be moved or configured to your changing requirements.
Safe end product.
How L-AOWD® delivers cost savings and best value:
Reduction or elimination of transport costs of controlled drugs & narcotics.
No requirement for escort personnel or witnesses.
Process is controlled within your existing evidence management system.
Fully auditable disposal process.
Why you should use Locards for drug and pharmaceutical disposal operations:
Our solution protects the environment.
We deliver a bespoke approach to promote economic and environmental sustainability.
Our solution reduces operating costs and mitigates risk to employees & the general public.
Eliminates risks from open burning.
Our solution provides a clean and ethical way to dispose of controlled drugs & pharmaceuticals.
Request your free consultation today
Contact us today for a free L-AOWD® consultation. We work worldwide with a variety of government agencies, law enforcement organisations, and the private sector. Locards Ltd will be pleased to discuss your project requirements.